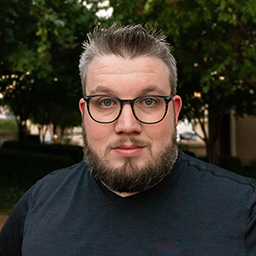 Hi there!
I am a linux engineer and devops evangelist working out of Dallas, TX. What does that mean? Well I get to work with some really cool companies and organizations to help further their mission/objectives through technology. For some people this may mean making sure their website loads. For others this may mean keeping a mission critical application collecting data for millions of consumers. Overall though, my goal is to make people happy, and I quite like doing it!
I work at Flexential in their Professional Services arm. We're a specialized group offering security and devops services to our clients. I work with a super talented group of folks.
When I'm not working you can either catch me inside a movie theater checking out the latest shows, or you can catch me outside hiking/rafting/kayaking. I really enjoy Texas and the many fun things there are to do there. I also regularly travel to Boulder, CO for work and for fun of course.
I love giving talks. If you have a event you would like for me to speak at. Let me know! I love to give technical presentations about really cool stuff for just about any age/knowledge group ranging from 15 minutes to an hour or two.
I live in North Dallas with my parner, Robert, and my dog, Scuba.
Thanks for taking the time to get to know me. I love talking to people and would love talking to you! You can always reach me via email at: david [at] davidops [dot] com